2021 Raffle Winners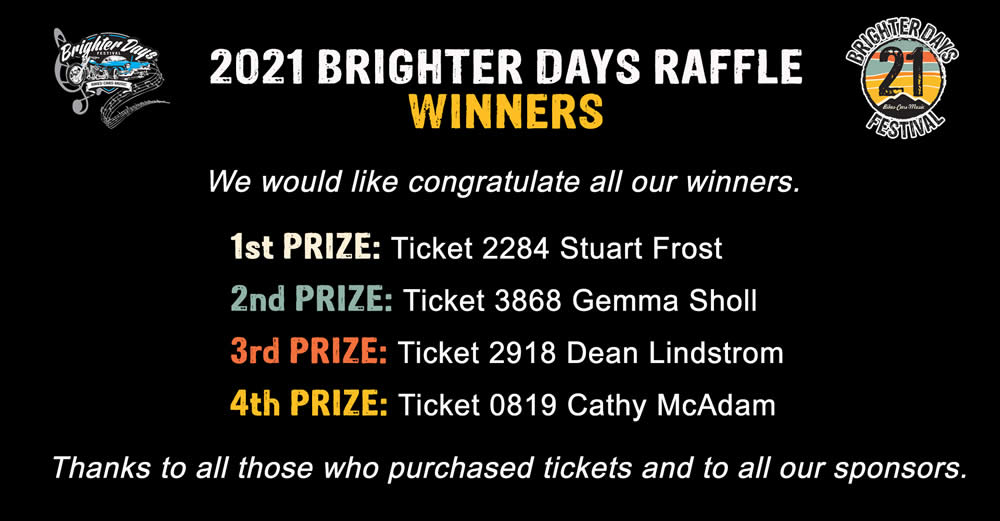 Event Update
The Victorian Government recently release their COVID-19 Public Events Framework which guides the phased resumption of public events in line with Victoria's roadmap to reopening. As a result we need to submit an application to have our COVIDSafe Event Plan approved before we know if we can proceed with BDF21. We are just about to submit our plan, so fingers crossed we'll have positive news shortly.
2020 has certainly been a memorable year for all but especially the Alpine region with both the Summer bushfires and COVID-19 impacting the tourism sector particularly hard. At this time, we would like to encourage all those holding accommodation reservations for the Festival weekend to consider keeping your booking regardless of the outcome for our event. Bright is a beautiful town at any time of the year and your support of the tourism sector in this area is more needed than ever before.
2020 Raffle Winners
Congratulations to our raffle winners!
1st prize: Ash Coombes
Ticket No: 1854
Brand New Custom Ford Mustang
With thanks to Bayford Ford and Mustang Motorsport
2nd prize: Robert Clark
Ticket No: 0982
Harley-Davidson Breakout
With thanks to Harley-Davidson Australia
3rd prize: Tessa Russell
Ticket No: 1745
Custom Motorcycle Trailer (Drop Deck)
With thanks to Engineer & The Artist
4th prize: Locky Olsen
Ticket No: 1947
Kincrome Tool Workshop
With thanks to With thanks to Kincrome Australia
The lucky winner of the 5 or More Draw: Paul Merrylees
Thanks for your support everyone!
Huge shout out to our sponsors:
Bayford Group
Mustang Motorsport
Harley-Davidson Australia
Engineer and the Artist
Kincrome
Update: 4th Feb 2020
As the impact of recent fire events around Australia continues to be felt, we are so relieved to hear that our beloved Bright is well and truly back and open for business!
Our sincere thoughts are with all the other communities and wildlife impacted by fire and our heartfelt thanks goes out to the emergency services, relief organisations and volunteers who have been working tirelessly through these challenging times to protect and support local communities.
We are so pleased to announce that the Brighter Days Foundation will be adding a fourth charity to those who benefit from the Brighter Days Festival this year, we are proudly supporting the CFA Ovens Valley Group of Brigades.
You can help by jumping online now to purchase your festival ticket, raffle ticket or merchandise knowing that you are supporting our chosen charities and the local bushfire relief effort. If you've already purchased your tickets online, we'd like to say thanks for your support! Shortly you will receive a follow up email with details of how, where & when you can collect your wristbands for the event, and/or if you've bought a raffle ticket you will receive advice of your physical ticket number.
If you haven't yet purchased your event tickets, what are you waiting for... ;)
Avoid the queues at the Event Box Office and get your tickets online now.
A MESSAGE FROM THE PRESIDENT
Hi everyone,
On behalf of the Brighter Days Committee I'd like to share some news about Brighter Days 2020. Thanks to your amazing support the festival has continued to grow each year. It was obvious to everyone who attended last year we have outgrown Howitt Park, so we've been working hard behind the scenes in consultation with the Alpine Shire and their risk assessment panel including Victoria Police, SES, CFA, Ambulance Victoria and Alpine Health to work out how the festival could continue in the future.
In 2020 the festival will be held on the Oaks Lawn at Pioneer Park in Bright. The area will be fenced and there will be an entry fee for everyone over 18 years of age, kids under 18 will be free. A three-day entertainment pass will be $100 or a day pass will be $50. Entry into special events such as the Cotton Ball Run, the Cooper Card Run, Cruise for a Cure and the Babes Lunch will be additional.
Charging an entry fee is not a decision we as a Committee came to lightly, but it was the only option after we considered all the costs for the logistical and compliance issues we have to address to host the festival at the new location.
Just like every other year you can expect three days of incredible live entertainment including Chocolate Starfish, BYO drinks, chair and picnic rugs and our amazing raffle thanks to Bayford Group, Mustang Motor Sport, Harley-Davidson Australia, Engineer and the Artist and Kincrome Australia.
Brighter Days is and always will be about raising money for children's charities. Last year we were thrilled to be able to donate $460,000 and in 2020 we will once again be supporting Debra Australia, Cooper Trewin Memorial Research Fund and EB Research Foundation.
We appreciate you will have lots of questions so we have prepared an FAQ. We know you'll have questions that we haven't been able to answer yet. Please feel free to keep asking the questions and rest assured we are continually working hard on the answers and will update here just as we soon as we know more.
Thanks for being part of the Brighter Days Family, we hope you can continue to support the festival into the future.
Paul Terrill
PRESIDENT
BRIGHTER DAYS FOUNDATION
Thank You!
A huge thanks to everyone who came along to Brighter Days 2019. It was epic! Massive shout out to our sponsors, our incredible volunteers, the Bright community for your hospitality, all our amazing and super-talented artists, our car and bike enthusiasts and everyone who donated to our three charities; EB Research Foundation, Cooper Trewin Memorial SUDC Research Fund and DEBRA Australia.
The amazing result of $450,000 has been donated to our charities.
See you all again next year!
2019 Raffle Winners
Congratulations to our raffle winners!
1st prize: Santanna Thomas
Ticket No: 2129
Brighter Days Ford Mustang
With thanks to Bayford Ford and Mustang Motorsport
Brighter Days Festival 2019 Entertainment and Events Schedule
Download »
BABES TICKETS ON SALE FROM 10am FRIDAY 25th JANUARY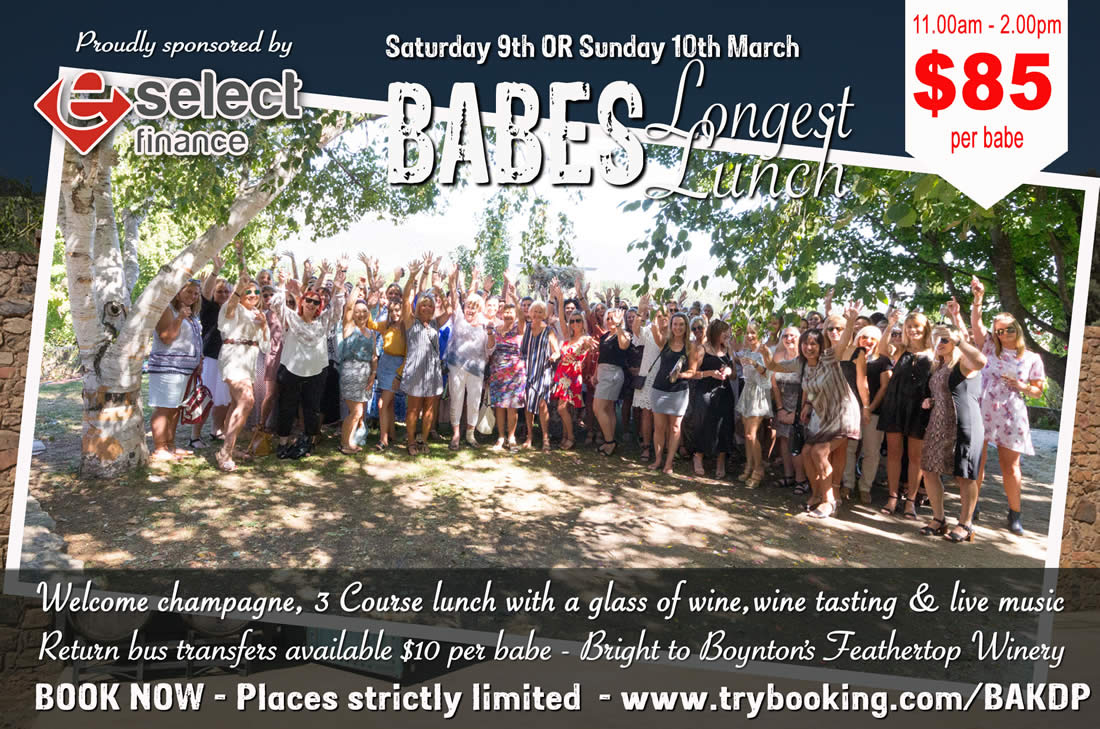 2018 BIKE SHOW 'N SHINE RESULTS
BEST CUSTOM - Brendan - Entry 58 - 1910 Board Track Racer
BEST ORIGINAL CONDITION - Sean - Entry 48 - 1925 J-Model
BEST MODIFIED - Matt - Entry 33 - 2015 H-D Breakout
BEST CLASIC - Michael - Entry 17 - 1930 V-Series
BEST EUROPEAN - Steve - Entry 10 - 1972 Ducati Scrambler
BEST SOFTAIL - Ryan - Entry 38 - 1994 H-D Fatboy
BEST DYNA - Kate - Entry 4 - 2012 Dyna Superglide
BEST TOURER - Darren - Entry 23 - 2016 H-D Road King
BEST BOBBER - Peter - Entry 64 - 1974 Shovelhead
BEST CAFE RACER - Glenn - Entry 68 - 1981 Honda 500
BEST PAINT - Kim - Entry 13 - 1992 Fatboy
COMMITTEE'S CHOICE - Sean - Entry 47 - 1972 XR-750
BEST JAPANESE - Steve - Entry 9 - 1969 Honda 450 Twin
BEST AMERICAN - Tim - Entry 5 - 1980 FLH
BEST CVO - John - Entry 35 - 2008 CVO Springer
DIRTIEST BIKE - Joel - Entry 61 - 1948 Chopper The Meteor
BEST BIKE IN SHOW - Joel - Entry 61 - 1948 Chopper The Meteor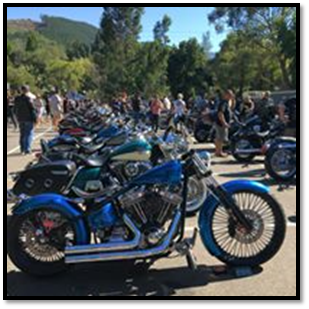 2018 car SHOW 'N SHINE RESULTS
BEST CUSTOM - Steve - Entry 34 - 1969 XY Ford Utility
BEST ORIGINAL - Daniel - Entry 13 - 1968 HK GTS Monaro Coupe
BEST CLASSIC - Stuart - Entry 37 - 1957 Chev Belair
BEST PAINT - Glynda - Entry 63 - 1971 XY GT Ford Falcon
BEST MUSCLE - Stephen - Entry 27 - 1968 Fort XT GT
BEST HOT ROD - Ian - 1934 Ford Coupe
COMMITTEE'S CHOICE - Brad - Entry 29 - 1975 HJ Monaro
BEST IN SHOW - Glynda - Entry 63 - 1971 XY GT Ford Falcon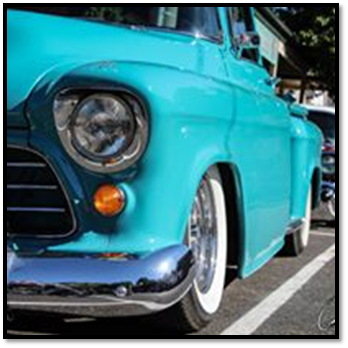 2018 amazing chase RESULTS
1st...   The Legends
2nd...  Team supreme
3rd....  Rat Scott's
Raffle was won by Ryan.
Download the answers.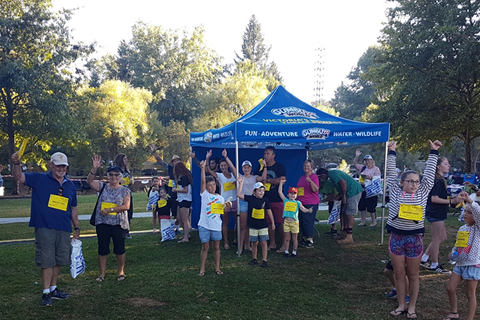 Brighter Days Festival 2017 Wrap-Up
Well it's all over for another year...and I think anyone who attended would agree, the 2017 Brighter Days Festival smashed it out of the park!
All three days and nights of bikes, cars and music in the beautiful town of Bright, in the amazing setting by the river were just fantastic, as was the crowd and the amount of money raised! Read more.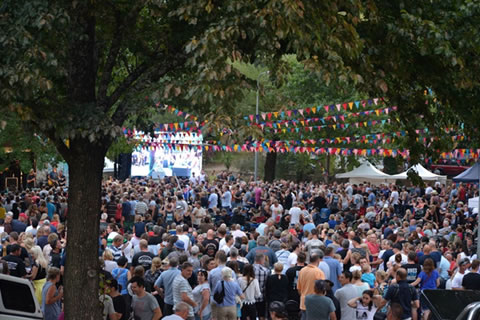 RAFFLE winners
How awesome, ALL THREE raffle prize winners were in the crowd!!! 
And the winner is:
1st: P Brown. Ticket 1501 2017 Harley Ultra Limited kindly donated by Northside Harley-Davidson
2nd: L Sgambellon. Ticket 0523 Harley Street 500 kindly donated by H-Dtv
3rd: Mark Horsfield Ticket 1047 Kincrome Tool Workshop value $5000, kindly donated by Kincrome
Thanks everyone who purchased a ticket! We were SOLD OUT by Sat night - a magnificent effort from all.
Stay tuned for the wrap up of the whole weekend once we're sorted!
The Brighterdays Committee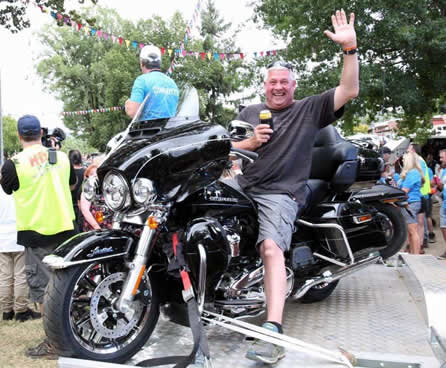 GO LOCAL Magazine

Great write up about Brighter Days in 'Local GO Magazine Lifestyle Magazine Summer 2017'. Read more.
Event parking & public transport
There is no public CAR access or parking within the Festival Precinct at all over the weekend. (Motorbikes, Stall holders and Artists excepted). There is a dedicated Cooper Card Run parking and departure point for all participating cars located in the Rotary Slide Car Park. (See festival map on back page). Read more.
2017 Brighter Days Babes Longest Lunch
Proudly supported by e-Select Finance.
A great day for the babes to have a bit of 'ME' time. Join us for a memorable dining experience at one of Victoria's most spectacular venues, Boynton's Feathertop Winery. Read more.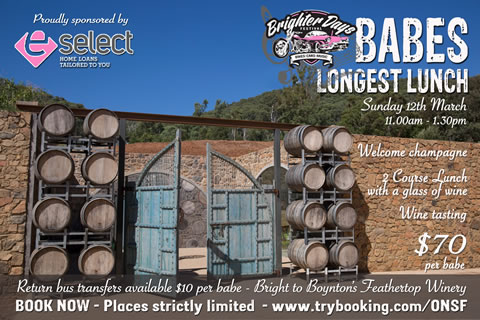 Brighter Days Festival 2016 Wrap-Up
Well definitely brighter and most definitely bigger, the 2016 Brighter Days Festival is over for another year. With an estimated crowd of between 20-30 thousand for the weekend, this festival is now officially on the map. Proudly sponsored by Harley-Davidson Financial Services and H-Dtv, the annual Victorian Labour Day weekend in March was deemed a huge success. Read more.