Our COVIDSafe Events have been registered with the Department of Jobs Precincts and Regions (DJPR).
Our mission is to keep everyone 100% healthy while offering as many people as possible the opportunity to support our REMIXED fundraising Festival.
PLEASE DO NOT ATTEND THE EVENT IF YOU:
Have any of the following symptoms: Fever, Dry Cough, Sore throat, Fatigue, Shortness of breath
Have been instructed to be in self-isolation or quarantine as required by DHHS due to:
Returning from a designated hotspot
Being in contact with a confirmed or suspected case of COVID-19 or attended a potential exposure site
Awaiting results of a COVID-19 Test
Ticket refund policy
Patrons who are unable to attend due to illness will be encouraged to stay home and not attend the event, without being penalised.
Should an entire event be cancelled due to a COVID-19 related incident, the ticket price is considered to include a 25% non-refundable portion that will be donated to the Brighter Days Foundation to cover administration costs. Ticket purchasers will be require to check a box to acknowledge their understanding of this policy. The ticket purchaser will also be given the option to offer to donate 100% of their purchase price in the event of a COVID-19 related incident.
Contract tracing
As per the Victorian government regulations, we must collect contact information from every patron who spends longer than 15 minutes at any one of our Festival partner venues. Tickets to all live music events must be pre-purchased online. Once you have purchased you will be issued with a digital ticket. Each ticket barcode must be scanned at the entrance to our venues. This check in information will be stored by our ticketing partner Humanitix and retained for 28 days in case it is requested by DHHS.
Commonwealth Government COVIDSafe app: Patrons are encouraged to download the Commonwealth Government COVIDSafe app prior to attending the event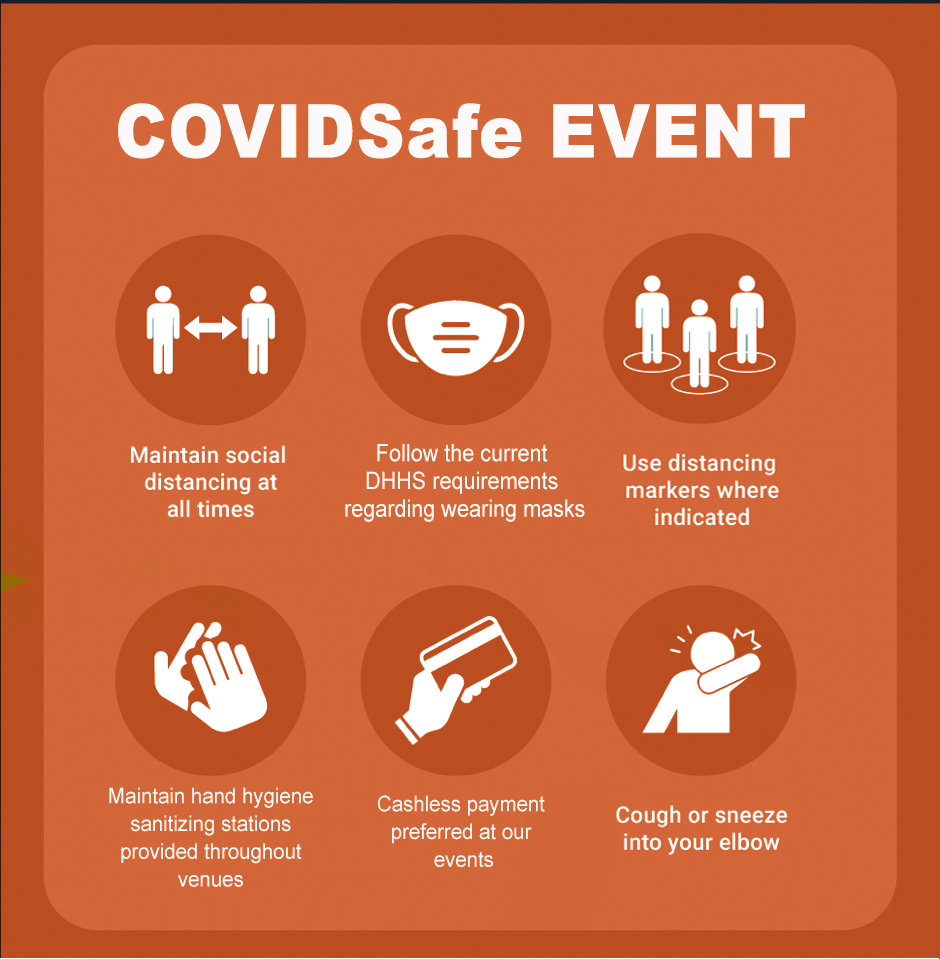 BDF 21 Remixed Victorian State Government Tier 3 Event Checklist