DEBRA Australia
DEBRA Australia is a not for profit volunteer based organisation that does not receive any direct Government funding and works tirelessly to support those living with a group of rare skin blistering disease called Epidermolysis Bullosa (EB). DEBRA Australia assists in improving the lives of children and adults living with EB, the debilitating and sometimes fatal condition, by providing necessary support services, medical supplies, aids and equipment, support services, assistance with transition to independent living and research focusing on different aspects of EB.
Epidermolysis Bullosa (EB) is a rare disease whereby the skin blisters and peels at the slightest touch. Living with EB has been likened to living with third degree burns. It is very painful, and sufferers must be bandaged every day with dressings to protect and medicate their wounds. EB is characterised by skin fragility with blister formation occurring spontaneously or following minor trauma. EB can be broadly divided into three major catagories: Simplex, Junctional and Dystropic. These catagories can be further subtyped based on inheritance and clinical features.
It is estimated that there are around 1,000 people in Australia who have some form of EB and over 500,000 worldwide. It occurs in all racial and ethnic groups and affects males and females equally. EB is not always evident at birth. Milder cases of EB may become apparent when a child crawls, walks, runs or when young adults become more physically active.
Click here to find out how our Brighter Days funding helps DEBRA.
Website : www.debra.org.au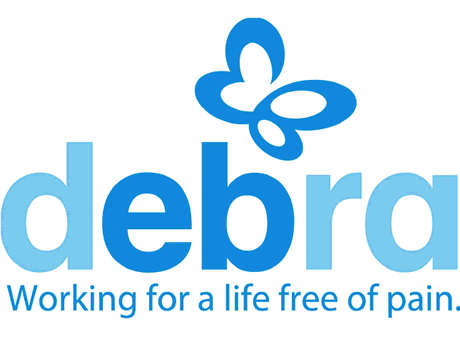 The Cooper Trewin Memorial SUDC Research Fund
The Cooper Trewin Memorial SUDC Research Fund was established after the tragic passing of Cooper Trewin on 6 February 2010 aged 16 months and is supporting SIDS and Kids to fund advocacy and Australian research into the cause for sudden and unexplained death in children.
"Sudden Unexplained Death In Childhood (SUDC) is the sudden and unexpected death of a child over the age of 12 months, which remains unexplained after a thorough case investigation is conducted."

(Krous et al. 2005)
Money raised from Brighter Days has assisted in the development of the Cooper Trewin Brighter Days Neuroimaging Study which is being conducted over the next two years at the Boston Children's Hospital by Dr Hannah Kinney. The study aims to develop a biomarker of subtle hippocampal maldevelopment in asymptomatic toddlers at risk for sudden unexpected death with novel state-of-the-art neuroimaging techniques.
Since its inception in 2012, the Brighter Days Foundation has now raised over $950,000 through events, raffles and auctions.
Website : www.sudc.org.au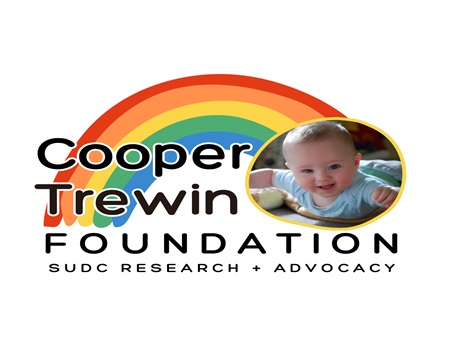 Determining the Prevalence of Sudden and Unexplained Death in Childhood (SUDC) in Australia
When our happy and healthy son Cooper died in his sleep in 2010 at only 16 months of age we were devastated and full of questions. We waited for the forensic pathologist's report in the hope that we would finally have an answer to why our son had been taken from us. But instead were faced with a statement that Copper's cause of death was "unascertainable". When questioned the pathologist stated that Coopers death fit the definition of sudden and unexplained death in childhood or SUDC, a term that we, like many, have never heard of before.
SUDC is defined as the sudden and unexplained death of a child over the age of 12 months which remains unexplained after a thorough case investigation is conducted. While SUDC can occur in children aged at any point from 1 to 18 years of age, it has the greatest prevalence in those aged between 1 and 4 years. Importantly SUDC itself is not a cause of death and is applied as a diagnostic term when all known causes of death have been excluded. While we were presented with the term SUDC we felt even more lost as to why this had happened to our little boy and searched for resources and information on what a diagnosis of SUDC actually meant. But our efforts were in vain and we could not even find the simplest information regarding why SUDC occurs. In addition there was no available information on the number of SUDC deaths in Australia, as the term was not represented in databases such as the Australian Bureau of Statistics. Frustrated that other Australian families were in the same position as us we went looking for answers!
In 2016 the Cooper Trewin Memorial SUDC Research Fund, to which the great efforts of Brighter Days and your support contributes, sponsored Dr Jhodie Duncan from the Florey Institute of Neuroscience and Mental Health and Professor Roger Byard, a forensic pathologist from the University of Adelaide, to undertake a study to determine the prevalence of SUDC in Australian youngsters and compare this to the rates reported internationally. Using the National Coronial Information System (NCIS) they determined, for the first time, that the cause of death could not be determined in over 10% of children aged between 1 and 4 years of age in Australia and many of these cases fit the criteria for SUDC. The rate of SUDC in Australia was also lower than that reported for the United States and Ireland.
It has been somewhat reassuring, but also heartbreaking, to know that there are other parents in the same boat as us. The study also examined the risk factors associated with Australian children whose cause of death could not be determined and discovered that they have similar characteristics to infants classified as sudden infant death syndrome or SIDS, and those reported in other international SUDC studies. These findings provide key insights into potential ways to identify vulnerable children and ways to reduce the risk of SUDC in these children. We are excited to announce that the findings from this study are being prepared for publication in a medical journal and will be presented on a global scale at this year's International conference on SIDS and Stillbirth to be held in Glasgow.
While we will never get our son back the outcomes of this study have formed the first steps in trying to understand this devastating issue at a local level so that it receives the awareness and public recognition that is needed to prevent any child succumbing to "SUDC" in the future.
EB Research Parternship (Australia)
Our Mission
To raise funds to invest in science & medical research that will lead to products and therapies for treating and ultimately curing Epidermolysis Bullosa, a group of life threatening skin disorders that affects children from birth.
Our Story
When Tilly Wilkes was born with Epidermolysis Bullosa in Melbourne in 2011, it turned her family's world upside down. The Wilkes family had never heard of Epidermolysis Bullosa and to learn of the painful and cruel life their daughter was about to face was devastating. Once they adjusted to taking care of Tilly and learning to bathe and bandage their newborn's open wounds, they accepted the fact that Tilly's condition wasn't curable, and they were inspired to create awareness amongst their wide network. A large biennial Gala event called The Cotton Ball was created to raise awareness and funds for EB. The glamorous event was very successful and with the family refusing to give up hope of a cure for their little girl, they established their own not-for-profit, with the help of close friends. The EB Research Foundation was founded in late 2016 to raise significant funds to invest into science and research that will lead to a cure for Epidermolysis Bullosa. And to drive research even further, in 2018 the EB Research Foundation partnered with a US based non-profit who has an identical story to the Wilkes family.
EB Research Partnership (EBRP) of USA was established in 2010 by two wonderful EB families desperate to cure their sons, with the amazing support of Jill and Ed Vedder of Pearl Jam. To best serve their shared mission of finding treatments and cures for EB, the two non profit organisations united in July 2020, officially merging, with the EB Research Foundation adopting the new name of EB Research Partnership (Australia) Ltd.
To learn more about EB Research Partnership Australia or to donate towards a cure, please visit www.ebresearch.org.au
Click here to find out about an exciting global collaboration.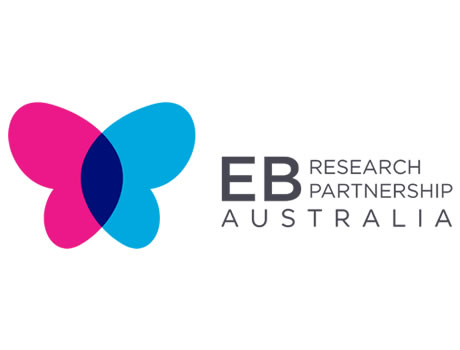 Four Kids & Carers Future Foundation
The Foundation was established after a tragic event on Anzac Day 2017 that left four young children orphaned.
The key objective of the Foundation is to raise funds to support the children's wellbeing, including their education and health needs.
The Foundation is comprised of local community members and also family members. This ensures that the work of the Foundation is focused on the children's needs, but also raises awareness about family violence and provides the community with a way to support the children and their extended family as they re-establish their lives.
Website : www.4kidsandcarersfuturefoundation.com