DRAGON
Dragon is back, as good as ever, fronted by the legendary kiwi singer Mark Williams. This band rocks its way through a long list of iconic songs that are part of the national estate. Todd started the band in 1973 and Marc Hunter joined in 1974. Dragon has had many hits over the years and have sold over 2 million albums.
Bass player, Todd Hunter reformed the band in 2007 after a much needed break and Dragon have played over 700 shows since then. Todd and Mark are joined by Canadian guitar slinger, Bruce Reid and drum wizard Pete Drummond. The band is known for anthems like April Sun In Cuba, Are You Old Enough, Rain, Speak No Evil, Young Years, This Time, Sunshine, Celebrate and Dreams of Ordinary Men.
Dragon was inducted into the Australian Hall Of Fame in 2008. The current live show evolves from an intimate beginning to a spirited, electric, uplifting finale. Mark sings each song in a way that is familiar to the audience but completely his own and strong playing and vocal harmonies have the crowd singing along as if everyone on the room is in the band. Dragon mashes up 30 years of Australasian musical history into one contemporary sound and does justice to a great collection of timeless songs.
Old brand, New band.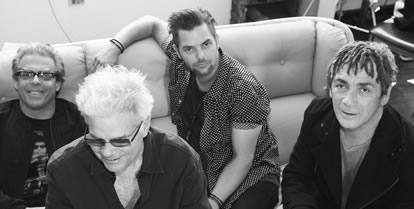 Pseudo Echo
Pseudo Echo pioneered the 1980s electro sound in Australia and quickly established themselves as one of the most successful and influential bands in the country. With smash hits like "Listening" and "A Beat for You" from their debut gold album "Autumnal Park" followed by the platinum selling "Love An Adventure" album which featured the hits "Don't Go", "Living in a Dream" and the title track "Love an Adventure" the band was set to make its mark on the international stage. Brian Canham (singer/songwriter/guitarist) then came up with the masterstroke to record a killer version of the song "Funky Town". At just 24 years of age Brian produced a worldwide smash hit which saw them top the Australian charts for 12 weeks, soar to the USA and UK Top 10 as well as dozens of other countries. Pseudo Echo's Funky Town came to be the unofficial anthem of the 1980s.
Pseudo Echo's ever evolving look and sound, continues to attract a whole new generation of fans… releasing new music with albums such as "Teleporter", "Ultraviolet", "Live at the Viper Room" (recorded at LA's iconic Viper Room).
AND for 2018 a BRAND NEW single; the band's sizzling "electro funk rock" version of Ike & Tina Tuner's 70's classic "Nutbush City Limits".
Feature line up:
Brian Canham - Darren Danielson - Matty Ray - Ben Grayson - Quentin Roth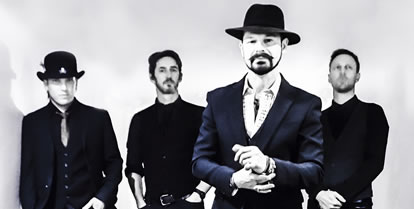 THE BADLOVES
The Badloves are an Australian band formed by frontman Michael Spiby, originating in Melbourne, Australia in 1989.
The band is famous for hits including "Lost", "Green Limousine", "Slave", "Caroline" and a cover of "The Weight" with Jimmy Barnes.
The Badloves have released a number of studio and live albums as well as EP's, won three ARIA awards and two Australian Music Awards and toured internationally. The line up includes front-man and founder Michael Spiby (lead guitar and lead vocals), Jeff Consi (drums), Adam Rigley (keys) and Stephen 'Irish' O'Prey (bass), returning to the fold after two decades.
A native New Yorker Jeff has been playing drums for nearly 40 years, being exposed to recording studios from a young age after following in his father's footsteps as a drummer.
Joining The Badloves in May 2016, Adam has been in the music industry for the last 15 years performing as a keyboardist and vocalist and has recorded and toured extensively whilst also working as a songwriter with numerous artists. 'Irish' the band's bass player and Michael go way back having toured Europe together in the late 80's and early 90's.
The Badloves have recently released a live album titled Raw Honey in August 2016 (engineered and mixed by multi-ARIA award winning sound engineer Doug Brady) recorded at Melbourne's Caravan Club on February 14th 2016.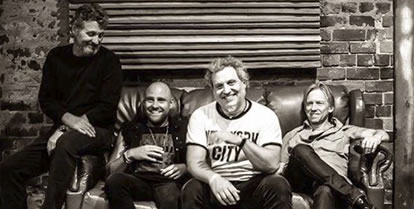 THE CHANTOOZIES
After a sell out national tour in 2016 with UK's Bananarama and Wang Chung, The Chantoozies continue to wow
audiences with their dynamic blend of pop and rock.
The last few years have seen 'one of Australia's hottest bands' release two new singles, 'Baby It's You' and 'Black and Blue', appearing on countless TV & radio shows and performing around the country (most recently as part of the Gold FM concert series).
Ally Fowler, Tottie Goldsmith and Evie von Bibra are The Chantoozies. Collectively and individually they have contributed to Australia's rich music, film, television and theatre culture. They have a unique and entertaining energy that they bring to every show, singing a combination of their original songs and some covers from various eras.
The girls reunited in 2006 for the national 'Countdown Spectacular' tour and have never looked back!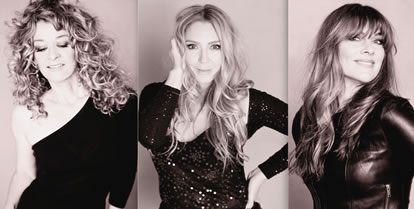 Screamin' Eagles
Capturing the spirit of the legendary "EAGLES"…live on stage. Playing all the EAGLES hits… You can close your eyes and pretend you're at an Eagles gig.
The SCREAMIN' EAGLES line up is 6 x vocals, 3 x guitars, bass, drums and keys… these guys rock it live on stage. The show starts with a dedicated 75 minute Eagles set by these talented musicians who are also very passionate about performing these amazing songs. The SCREAMIN' EAGLES then finish the show with a big party set where they perform many of your favourite great rock classics.
Download Bio ( 207K B PDF)
Melbourne ska orchestra
Formed in 2003 the Melbourne Ska Orchestra is an orchestra with a difference. Comprising up to 36 members
this juggernaut contains some of Australia's finest musicians and performers. The band can perform with as little as
18 members and as many as 36. Lead and directed by the energetic and charismatic Nicky Bomba (John Butler
Trio, Bomba, Bustamento), they are a force to be reckoned with.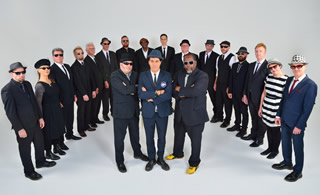 Jacuzzi Masterpiece
Jacuzzi Masterpiece is a dynamic funk band that gets the crowd moving from the first note. The 5 piece band from Melbourne formed early 2016, after a late night jam between Michael and Aaron, bonding over their shared love of
infectious riffs and funky grooves. Jacuzzi Masterpiece released a self-titled EP, and a few video clips in 2017 and aim to release their second EP in mid- 2018. The band has wowed audiences around Australia performing at Gold Coast Night Quarter 2017, Eltham Festival, Nightjar festival 2018, and Brighter Days Festival and is a regular on the Whitsunday's. Jacuzzi Masterpiece is Michael Caruana, Aaron Saxon, Cliff Raux, Pete Mitchell and Carmen Parente. You'll recognise some of the faces from the Aria Awards winning Melbourne Ska Orchestra, who have played at some of the most prestigious festivals in the world, including Byron Bay Blues Festival, Glastonbury Festival the UK and Montreal Jazz Festival just to name a few.
Don't miss Jacuzzi Masterpiece for a Funky Good time!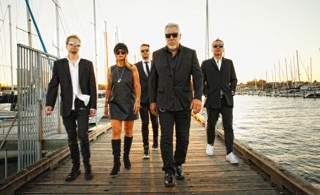 Turk Tresize
Turk Tresize is the embodiment of dusty backroads, Australian rock 'n' roll. Turk's music drifts through the best decades of Rock 'n' Roll and takes his listeners on a story-telling trip through time.
Turk has managed to perform music across the globe, operate a successful annual music festival and launch a record label that released his highly-touted debut album, Soul Casino. Turk continues to tell his intriguing story in the form of song with his sophomore album, If It Is to Be.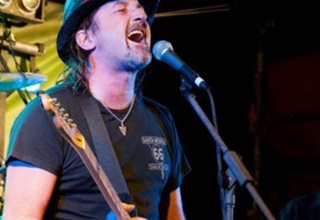 SHAUN KLINGER
Born in Melbourne, Victoria, Australia, Shaun Klinger's love of the guitar started at an early age when his father introduced him to all of the classics, notably, Buddy Holly, Eddie Cochran and Chuck Berry. "I have such distinct memories listening to these incredible musicians," Klinger says. "Their music had a huge effect on him. Over the past 20 years Shaun has travelled all over Australia with various bands playing at many key festivals, venues, Radio shows and the odd spot on T.V. Whilst on tour in the states it gave him the ability to refocus on his own music and the bands that were of most importance to him.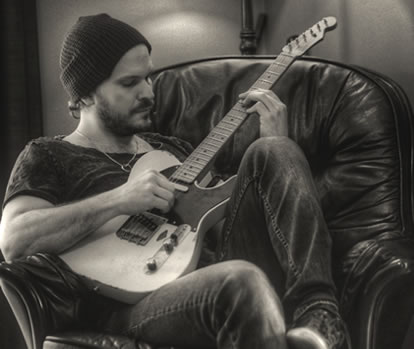 Oz rock express
Oz Rock Express play homage to all the great Aussie bands and more!
Each band member has decades of experience, honing their live performance in Melbourne's premier cover bands Big Deal, Captain Spalding, Get Serious and the Sea Monkeys to name a few…..travelling interstate and overseas to perform.
Their high energy live show with pro audio and lighting production, emulates all your favorite tunes, hit after hit!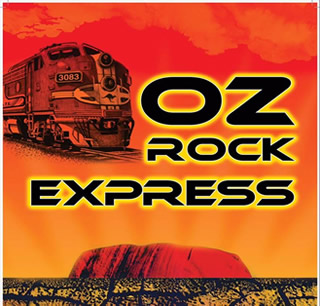 Jacob's Run
Melbourne pop/rock band jacobs run aren't your typical indie debut act, Michael, Fabian and Peter have been performing in various bands together for a number of years and their singles 'Hold On A Minute' and "Use" have been enjoying regular airplay across the USA and Canada,as well as strong support from Australian radio.
Their music blends layers of guitar and orchestration with classic melodies to create a powerful soundciting influences such as British acts Oasis, The Verve and Snow Patrol; US artists Train and Tom Petty and local Australian bands The Church and Noiseworks. On the live circuit they have recently opened for Aussie rock legends Jimmy Barnes, Jon Stevens, The Black Sorrows and The Badloves. Their 3rd single "Sleepwalking" was released in January 2018.
Now that the band is in motion and momentum is building there's a sense of destiny about this outfit and their music.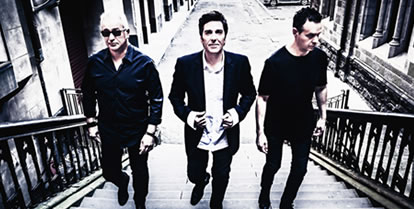 Raw Brit
"If you remember the 60 and 70's...you weren't there" was never a true evaluation for the four members of Melbourne band 'Raw Brit'.
"If you were there, how could you have missed the greatest time in music history?" infers lead singer Mick Pealing.
In the swinging 60's, Britain (and the world) was undergoing a profound cultural change. Such an awakening had never been seen in modern society and the historical significance of this period is well documented in music.
Guitarist Bob Spencer who attributes his virtuoso rock-blues style to Paul Kossoff of 'Free', muses: "if I'd have known how important British music was going to be to me, I would have held more allegiance to the Queen and spoke with a Cockney accent".
Raw Brit has played the music they love with a healthy irreverence to excited sell-out audiences around Melbourne for 5 years.
RAW BRIT:
Mick Pealing: (Stars, The Ideals, The Spaniards)
Bob Spencer: (Skyhooks, The Angels)
John Favaro: (The Badloves, The Undertow)
Peter 'Maz' Maslen: (Boom Crash Opera, The Undertow) Guest player: Scott Griffiths: (James Reyne, Glen Hughes)

COOL Change
A Tribute to the Aussie Rock Legends who became The Little River Band:
Join us in celebrating the musical journey which began in the '60s and '70s with iconic Aussie acts, The Twilights, Axiom, Zoot, Mississippi, Johnny Farnham, and Little River Band, including hits first performed by Cold Chisel, Bobby Darin, The Hollies, The Beatles.
Featuring hits including; Needle in a Haystack, Arkansas Grass, Little Ray of Sunshine, Sadie, Eleanor Rigby and Dream Lover etc. through to LRB's biggest hits including, Reminiscing, Help is on Its Way, Lonesome Loser, Curiosity Killed the Cat to the LRB/John Farnham classics of Help, We Too, When the War is Over, and Playing to Win.
Come and join us to enjoy a huge slice of Aussie music history with, COOL CHANGE – The Little River Band Story.