The Festival is 3 days of family friendly fun held annually in the Victorian township of Bright, on the Labour Day Weekend in March each year. It all started when a group of like minded friends whose interests include bikes, cars and music formed a committee to organise the inaugural "Brighter Days" event.
In our first year we raised in excess of $32,000.00 for two chosen children's charities.
The Cooper Trewin Memorial (SUDC) Research Fund is a charity close to some of our groups heart which assists in research for unexplained deaths of perfectly healthy toddlers (Sudden Unexplained Death In Childhood).
The other is the DEBRA Foundation (Dystrophic Epidermolysis Bullosa Research Association); a not-for-profit volunteer based organization that works tirelessly to support those living with EB; a rare debilitating disease whereby the skin blisters and peels at the slightest touch. Living with EB has been likened to living with third degree burns. It is very painful, and sufferers must be bandaged every day with dressings to protect and medicate their wounds.
Since 2013 we have continued supporting these two charities and have now added a third charity - The EB Research Foundation - who have a mission to raise funds to resource and enable, the best scientific minds in the world of genetic research to focus on a cure for EB.
More information on the charities we support can be found on the 'Charities' tab.
We have now donated in excess of $2.5 million - a figure we could not have imagined when we started back in 2013. We hope to continue to raise more funds each year through natural growth and as awareness of the annual event develops. The name obviously is two fold; the first, that the event is held in Bright, the second is in the hope that we can make a "brighter day" for some kids.
Brighter Days is an incorporated fundraising entity, it is made up of a group of committed people from within our group and also a subcommittee of people from Bright and Melbourne who help the cause immensely.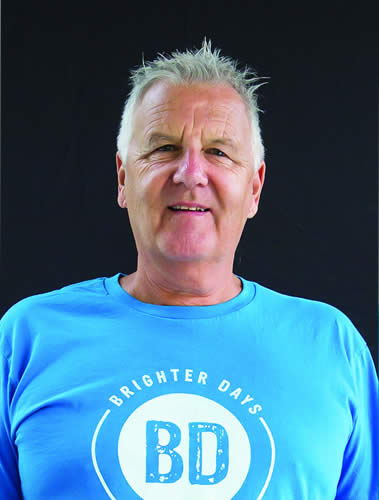 President - Paul Terrill
Looking back, it was our connection with BIKES-CARS-MUSIC that has lead us to where The Brighter Days Foundation is today. The Brighter Days Foundation was born out of our friendship with Tilley Wilkes and Cooper Trewin and as such we have all strived to make a difference in some way, whether it is funding or just making people aware of these terrible diseases that were almost unheard of.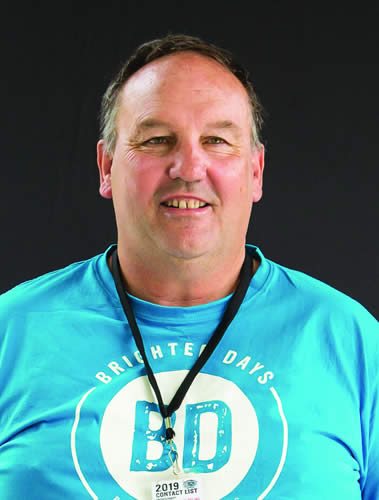 Vice President - Jason Reid
Long time local from Bright, Brighter Days commenced as a mere suggestion and I am so proud to have been involved since its inception. I am continually amazed at what a group of like minded people and friends can achieve.
Secretary - Jim Henwood
I remember sitting at our National Conference and listening to Rob speak about losing Cooper like it was yesterday - that's how much it affected me. I knew I had to get involved and help wherever I could by fundraising for this as well as EB.Being involved in Brighter Days is challenging, exciting and above all rewarding. Knowing we are making a difference in the lives of children suffering with EB as well as making massive inroads to finding a cure for SUDC is something both myself and the entire committee of Brighter Days are extremely proud of.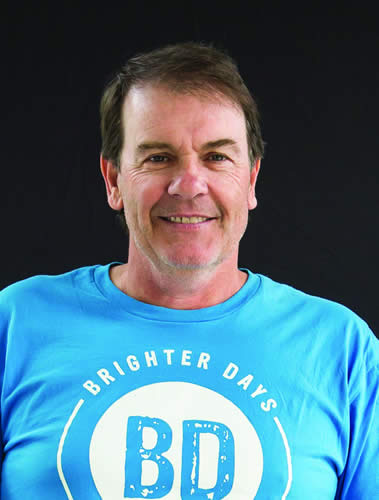 Treasurer - Mathew Powell
Often organisations such as the Brighter Days Foundation evolve organically from a small idea. This is certainly the case with the BDF and the Brighter Days Festival.  My recollection of walking into a friends backyard to play a gig and then to be introduced to Eliza and Tilly (both young girls suffering from EB) is still very strong in my mind. It was that day that motivated a number of us to organise a fund raiser for this rare generic disease. At the same we teamed up with friends involved with SUDC and have now grown our foundation and Festival into what it is today. A group of friends helping out others in the community.
---
Executive Committee
Greg Bergin, Glenn Chesser, Michelle Dundon, Steve Dundon, Julie Minarelli
General Committee
Billy Bergin, Sue Binion, John Coen, Ross Finlayson, John Nixon, Kelly Pyers, Kirsty Reid, Wes Reid, James Theuma, Sue Thuema
Bright Committee
Mick Abbate, Glen Hough, Glen Jordan, Cathie Reid, Brian Taggart, Roger Zonta Jodie Germaine, Andrea McCormack, Gary Murray, Kim Bowman, Marielle Porter, Mario Paola
---