2021 RAFFLE ON SALE NOW!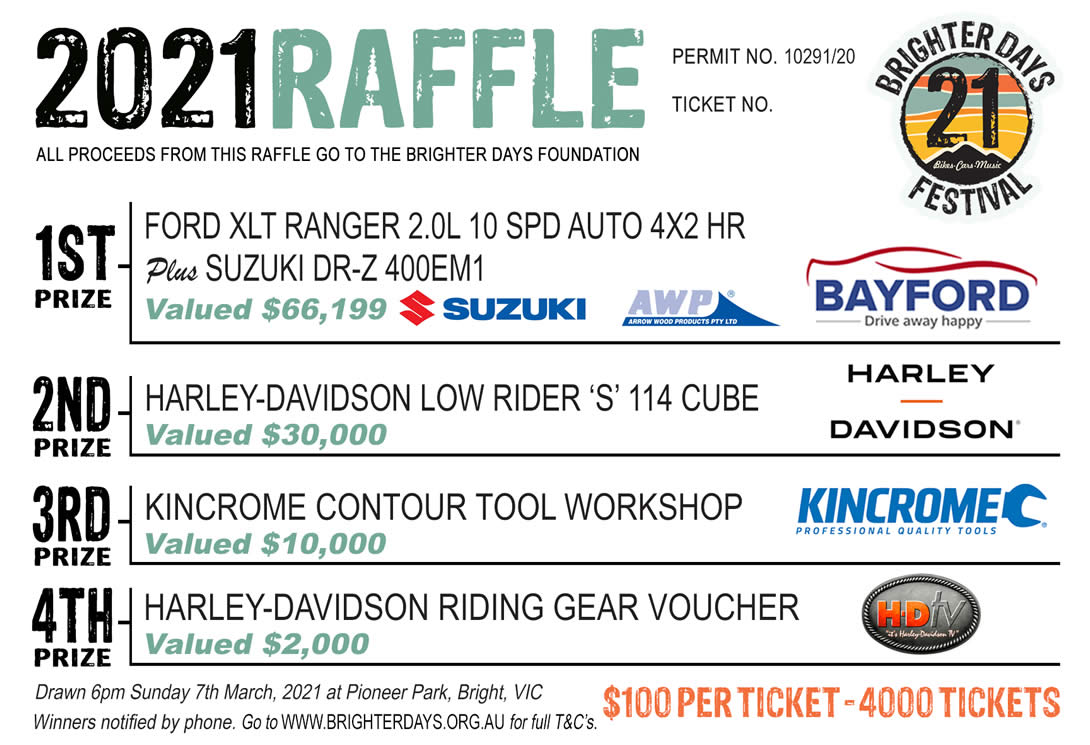 EARLY ENTRY PROMOTION
Purchase of each raffle ticket online automatically places the buyer into a 'Priority Event Ticket' queue. Prioritised by time and date of purchase, this queue will allow us to offer the raffle ticket buyer the option to purchase entry tickets to the Brighter Days Festival 2021* (Each online raffle ticket will allow the purchase of 2 x $100 Festival Adult entry tickets - Under 18 free).
* Subject to the approval to proceed with the 2021 Festival and possible Covid-19 restrictions on patron numbers. The amount of raffle tickets purchased may exceed the allowed patron numbers for the Festival - hence the purchase priority queue - get your raffle tickets early!
---